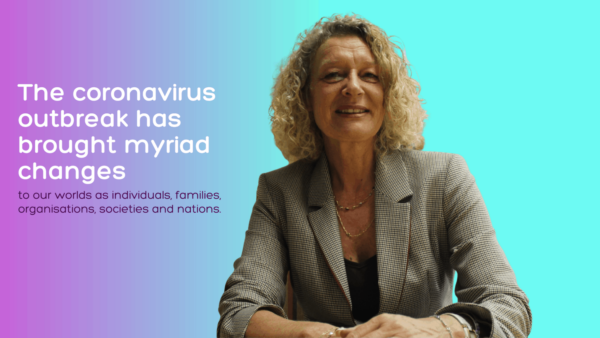 This Women's Month of August has brought the South African public's attention to what President Cyril Ramaphosa called "the second pandemic" – the unacceptable and inexcusable high levels of violence against women and violence against children. South Africa has some of the most progressive legislation on gender equality, the rights and protection of her citizens of all ages and genders. Yet, the war on women and children goes on. We at Girls and Boys Town stand against gender-based violence and are willing to join hands with organisations and individuals working to stem the onslaught. We celebrate women and girls who are part of our GBT family – and our peers across the country and the world.
As our mission is to help heal vulnerable and abused youth, we are also acutely aware of how the "second pandemic" and the pandemic of COVID-19 intersect. The coronavirus outbreak has brought myriad changes to our worlds as individuals, families, organisations, societies and nations. It has at the same time entailed both introspection – what does it mean for "me" and "my" safety, and a unification – how do we as groups and the globe put a stop to it.
Immensely more important than just complying with the Disaster Management Act and various government legislation was to ensure that Girls and Boys Town has an appropriate, holistic youth- and staff-centred response framework that enables us to protect their health and prevent and manage COVID-19 infections within our 10 sites.
What it has clearly brought home for us at Girls and Boys Town is that we are a large family of 323 youth and staff – and at the same time we are a workplace that has to abide by all the laws and rules that dictate how organisations, including us NPOs, must function.
For us, the lockdown has been like having to stay with your family and colleagues in your office almost all the time. To manage this while staying safe and healthy and like the rest of the country, needing to "tighten our belts" as economic hardship bites deeper has required extraordinary efforts from the girls and boys in our care, our staff, families, partners and suppliers.
We've made it work – and the resilience built over more than 60 years of the existence of our organisation has helped immensely.  Your strength and commitment to fulfilling our mission – to help vulnerable youth overcome their challenges and shine – has never been more important than at this exceptional time. Thank you for going beyond the call of duty and for contributing to our collective well-being.
Please continue to support us in all the ways you are. Stay healthy. Stay connected.
Best wishes,