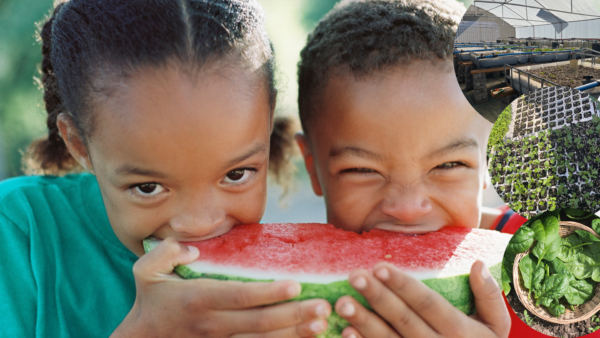 Food security means that food is available at all times, everyone has access to it; that it is nutritionally adequate in terms of quantity, quality and variety and that it is acceptable within the given culture.
There is enough food in the world for everyone. Locally sourced solutions will ensure that everyone has enough to eat and families can build their communities without worrying about securing one of our basic human rights.
There have been many challenges that have led to food insecurity. These include:
Food prices spiked which led to riots in countries across the world. Food scarcity has gotten worse in many countries in Africa, as a result, the number of undernourished children has increased sharply.
Natural disasters lead to food scarcity. Population growth is placing a strain on a limited natural resource base, but changing weather patterns are creating more droughts and floods, which dramatically decrease crop yields.
Conflict affects food security by reducing availability, access and agricultural output through the destruction of the environment, health care, education, and other social infrastructure. Moreover, conflict adversely affects a country's openness to trade.
A number of simple, cost-effective measures to reduce under nutrition in children are available. These measures mean that we address food security, environmental sustainability and food gardening.
Here at Girls and Boys Town South Africa (GBTSA), we started Vegetable Garden Project in KwaZulu Natal just over 4 years ago, with the aim to grow the project into sustainable way of living for youth and further extend the offering to communities.  With the help of other organisations who assisted with the landscaping and provided seedlings, we have seen this micro project extending to other regions in Gauteng and Western Cape.
The KZN garden project has grown so much that it was able to help neighbouring communities. Youth were responsible for maintaining the gardens to ensure their meals are supplemented with healthy foods they have grown themselves. The planting of these gardens aligns with the campus menus, around the country. We promote sustainable gardening within their centres by helping the youth as well as their families.
We have been working with the University of Johannesburg Centre of Ecological Intelligence (UJCEI), to establish how they can help in upskilling our youth to create meaningful, innovative, yet child friendly food garden projects.
At the UJ Doornfontein campus, CEI has developed a food garden to help with food insecurity and lack of nutrition within students. The garden is also open for student volunteers, potential farmers, and student entrepreneurs in the agribusiness. UJ CEI makes use of the aquaponics system (nutrient rich aquaculture water which is used to grow plants with minimal effort).
Because of limited space, they found a way to create a vertical garden, which automatically turned boring, unpleasant spaces into a healthy constructive environment. They also felt that it is important to target young children and teach them the healthy way to a sustainable living.
Some of the challenges we need to address with this project include: Teaching children to create a sustainable way of living, having a system in place for food gardening, creating awareness on our food gardening projects, gain knowledge about sustainable living. We need to have training courses and support from other organisations available so that children and youth can use and follow in order to grow their own food.
Our mandate is to upgrade and extend the GBTSA Food Gardens programme by creating an emotionally therapeutic curriculum, which provides a sustainable way of living for the youth and improves their well- being through life skills development and knowledge transfer.
Heading into Mandela month and Mandela Day, with the focus on planting trees and food; we need your support to help us continue with these projects at a national level so we can address and meet our mandate. Your support will go towards getting more seedlings for the food gardens and trees and investment towards a sustainable irrigation system. Click here to donate