Can you get us 67 more hugs?
This Mandela Day, volunteer your sixty-seven minutes to help collect more hugs for our neglected and abused children.
www.girlsandboystown.org.za | 011 482 2655 | mailing@gbtown.org.za
Because every child deserves to S.H.I.N.E ®.
Use your 67 minutes to invite your friends, family and social media contacts to donate the worth of their hug to Girls and Boys Town. The value of every hug you help to get helps us to continue to make the hearts of our children whole again.
It's easy to make a big difference.
To help on Mandela Day, all you need to do is paste and share the hug challenge copy below on your social media pages Here's the hug challenge copy.
Help me to donate 67 hugs to heartbroken children.
Hi family and friends. This Mandela Day I've volunteered to apply my sixty-seven minutes to help heal the heartbroken children that Girls and Boys Town care for. Please help me to make more young lives whole by posting a picture of yourself hugging anyone you care about. Include #huggie. Then donate the worth of that hug to Girls and Boys Town here. wwwgirlsand boystown/hug.co.za. Use my code shown here when you donate. (Paste your code here.)
Please share this with your friends and help Girls and Boys Town SA to spread the love and find the hugs they need to heal thousands more neglected children. #huggie
Sign up to volunteer now.
To join our vibrant group of Mandela Day hug finders, simply add your name and email address below so we can make you a "Huggie" and send you the simple invite copy to paste in your social media and email requests. We'll also provide you with a few simple to use tools like our ambassador frame. Your data is secure and confidential. It will not be used for any other purpose.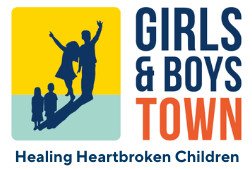 Girls and Boys Town help abused and neglected children to restore their lives and shine again. Our national organisation formed in 1958. Since opening our doors, our residential homes and professional therapeutic care helped thousands of vulnerable young to overcome their unfair challenges and lead productive and happy lives. We are a certified, audited and compliant organisation. We rely entirely on private funding to operate.