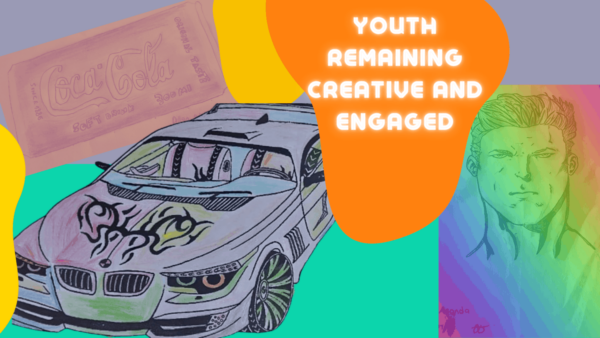 Restrictions that impacted them visiting family, attending school and socialising with friends have not been easy nor without challenges.  Our staff have remained attuned to the girls and boys feeling anxious or needing additional support – and have also given moral and other support to the children's families who are also going through tough emotional and economic experiences.
We have worked to create safe spaces for the youth to engage with each other and with the staff.  Our counsellors and educators have held dialogues and individual sessions to understand how our youth view the corona-virus as a threat to their own and others' health and well-being. We have used flip charts, magazines, drawings, information from internet and other creative tools to discuss some of the tricky topics – like how to manage relationships and sexuality during the pandemic which is driven by personal contact.
As always, we try to encourage and help the young people to look and identify possible solutions for themselves. This ensures that they feel ownership and have agency to implement the solutions.  Without a doubt, we have seen how this extraordinary time brings people closer. Ultimately, we are proud of how our children's energy and enthusiasm have shone brightly during this time – and acknowledge that this goes a long way to sustain many of us adults as well.