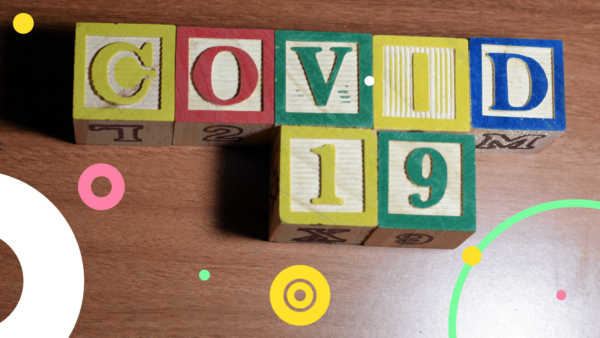 Even families require rules and regulations
The closure of schools and banning of cross-border travel due to coronavirus had different consequences for our Girls and Boys Town family than for most South African families.
From an operational workplace aspect, our management team got to grips with the state of disaster rules and legislation to implement them in a manner that is appropriate for our Girls and Boys Town community which is semi-contained – we cannot entirely avoid regular engagement with the broader society. Some staff live off campus and some of the children have to leave campus for therapeutic or family reasons; supplies need to be brought to campuses all the time; school holidays have to be handled carefully.
So, the pandemic entailed for Girls and Boys Town to implement a plethora of new policies and practices aligned to the national Disaster Management Act and related regulations.  We started with intense education for all staff, youth and youth's families about hygiene, the coronavirus and symptoms of infection. Posters were put up across bedrooms, bathrooms, canteens, learning support centres and admin buildings. Sanitisers, masks and other essential products like thermometers, medicines, food and PPE were brought in.
Almost every practice or policy had to be looked at and, in some way, adapted. That includes how to move people in and out of campuses, transport, social distancing across our buildings and residential centres, taking sick or other leave and the placement of children with their own or foster families during school holidays. We also ensured proper documentation was in place, including the crafting and robust training to ensure implementation of core policies, namely:
GBTSA COVID-19 occupational health and safety guidelines
GBTSA COVID-19 workplace readiness plan
GBTSA COVID-19 policy on identification of comorbid staff, infection and leave
GBTSA COVID-19 quarantine and isolation policy.
Changes bring learnings
The lockdown has meant sacrifices – most of our young residents haven't seen their families for months. As the majority of youth in our care are in their teens, they have had to grapple with concepts of immediate health and safety within social circles. For many of them, until now, health meant avoiding pregnancy, sexual violence and sexually transmitted infections including HIV – and these can take months or even years to become apparent. COVID-19 happens much quicker and has necessitated a sharp learning curve for the youth – as well as everyone at GBT.
Girls and Boys Town is not a schooling environment in a traditional sense. GBT youth attend schools that are close to our residential facilities, and this regular, structured learning environment is enhanced by academic support programmes run at GBT. Hence, the situation has tested the ability and capacity of GBT staff to home-school groups of children.  In other words, being pushed out of the usual way of existing or doing things has brought discomfort – and invaluable life experiences and learnings.
For now, it seems that the South African COVID-19 epidemic has peaked and some of the restrictive regulations are being eased. At Girls and Boys Town, we will remain vigilant and continue to put the health and safety of the children, their families and our staff first.