Share the worth of your hug
Millions of emotionally and physically hurt children long for a hug like yours every day. Most never find one. If the people you love are lucky enough to know the value of your hug already, share it's worth with us here today. So that our therapeutic professionals and residential staff can hug and heal all the heartbroken children we care for too.
Recurring Monthly Donation
The below options allow you to set up a recurring monthly donation amount of your choosing. This payment is managed by debit order and can be cancelled at any time.
Snapscan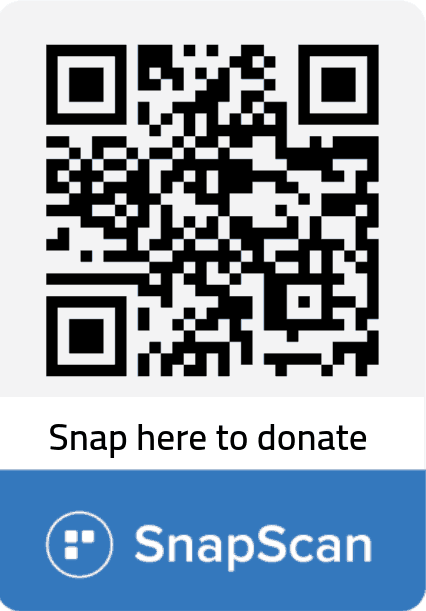 Manual Beneficiary Payments
Should you want to manually add Girls & Boys Town to your list of monthly beneficiaries – our banking details are as follows:
Bank: Standard Bank
Branch: Melville
Branch code: 006105
Account No: 401020002
Our ref: Your surname
HEALING BROKEN HEARTED CHILDREN
OUR SAFE HOMES, THERAPEUTIC CARE AND SOCIAL WORK PROTECT AND MEND THE HEARTS AND LIVES OF ALL OF OUR SOCIETIES PHYSICALLY AND EMOTIONALLY HURT YOUNG PEOPLE.
Thousands of South African children still get lost to the trauma of abandonment, exclusion, loss, neglect, abuse, or assault every year. Physical and emotional abuse and tough circumstances compel these vulnerable young to make lonely life choices no child should ever have to make; choices that steal their lives, their talent and their light forever. These are the children that Girls and Boys Town care about.
By making our hurt young whole again, healthy individuals and families grow, happier and safer societies thrive and economies get stronger.
For the past 62 years, Girls and Boys Town South Africa has provided safe homes, therapeutic care, social work in communities and life and learning support services to heal the hearts and lives of broken-hearted children and their families.
Since forming in 1958, our S.H.IN.E programme and its unique peer group system has successfully restored light, strength and direction to the lives of over 200 000 children already.
However, we cannot do it alone. We rely on funding almost entirely from the contributions of generous and caring people like you. But we need more help to heal the many more hearts. If, like us, you think our broken hearted children's lives should change, please help us in any way you can.
OTHER WAYS TO GIVE
By supporting Girls and Boys Town, you make an invaluable difference to the lives of our young beneficiaries and thousands of family and community members.
As a corporate, you can also earn BBBEE points and claim tax benefits.
VOLUNTEER
Do you have the skills and knowledge to coach sport or teach art, music, sewing or computer skills to our children? Please see all the needs we have listed for you for all the regions. Contact mailing@gbtown.org.za
OFFER EMPLOYMENT
Our Alumni have a reputation as hard-working and reliable employees. Give one of them a start – email: mailing@gbtown.org.za 
HOLD A FUNDRAISING EVENT
Organise a Girls & Boys Town benefit dinner for friends or office fun run and donate the proceeds to us.
GENEROSITY DONATION
It is wonderful to give and receive gifts for Birthdays, Weddings, Christmas and other significant life celebrations. There does come a time though, where we feel that we have benefited sufficiently and where we begin to think of generously benefiting others less privileged in our stead. We would gladly embrace the gifts. Contact us to find out more on how you can do this and click here for sample letter for guideline.
MONTHLY DONATION
For funding via Debit order or Credit Card on a monthly basis, please click here to access the form, or contact your local fundraising office.
ONLINE FUNDRAISING
Support Girls & Boys Town by donationg via our Givengain link, or become an activist by setting up your own fundraising page for Girls & Boys Town.
TELL A FRIEND
Share the support of Girls & Boys Town by telling your friends and family about our organisation and the ways that they can get involved.
MYSCHOOL CARD
Every swipe counts! Did you know that you can support Girls & Boys Town through MySchool programme? Click here to find out more.
LEAVE A LEGACY IN YOUR WILL
Where there's a will there's a way …
… to keep on helping vulnerable  young boys and girls for years to come!
Especially if you've supported Girls & Boys Town in the past – or you wanted to, but couldn't afford to make a gift– your Will provides the perfect opportunity for your caring concern to touch the lives of girls and boys far into the future.
By leaving a bequest to Girls & Boys Town, or ceding an endowment or insurance policy to us, you'll ensure we'll always be here for youth in need.
Best of all, you don't need to spend any of your money now! Only when you no longer need it will the money or possessions you leave behind be put to work to change a child's future.
Many people put off making a Will because they think it's morbid or 'tempting fate'. In fact, it's a necessary and sensible step that brings great peace of mind, knowing your affairs are in order.
For more answers to your questions about Wills and bequests, get your free copy of our helpful booklet by clicking here.
PayFast

PayFast is a payments processing service for South Africans and South African websites. We enable easy, secure and instant transfer of money between online buyers and sellers.
More Info On PayFast's Website
EFT
Instant EFT enables buyers to make payments with traditional internet banking with SA's four biggest banks. The electronic funds transfer (EFT) gets verified instantly. No two day waiting period, no proof of payment required and no disclosing of financial information.
VISA & MASTERCARD
The most widely used online payment solution. We process local and international credit cards, with a variety of fraud protection mechanisms in place to protect you against chargebacks.
SnapScan
Snapscan gives our donors a safer desktop checkout and a simpler payment experience when donating using  their mobile. First, download the SnapScan App, sign up with your details, scan to add your bank card details, then choose a 4 -digit PIN and you are ready to make your donation safe and seamlessly. You never have to enter your card details online  again and with SnapScan's integration, it's much more easier and convenient  to donate that ever before.