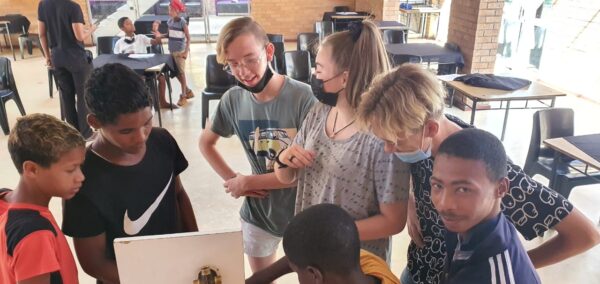 As the two hard years of living during the COVID-19 pandemic bites individuals and households, a collaboration with the Cobra team on a skills development programme couldn't have come at a more appropriate time for youth at Girls and Boys Town South Africa (GBTSA).
When the Macassar team in the Western Cape got exposed to the free introduction to Basic Plumbing workshop, we reached out to Cobra, and we were delighted with how eager they were to work with our youth.
For the past four years, the "Cobra Here for You Programme" has been an official partner with the provincial Department of Water and Sanitation to bolster community upliftment through skills development.
We appreciate how training and skill development help our youth deal with life's challenges as they gain confidence and become adept at solving problems. Skills we develop and nurture at an early age not only benefit us temporarily but throughout life.
"The workshop that we started with GBTSA youth in the beginning of the year is part of a two-phased approach to empower youth and activate entrepreneurship," said Igsaan Hugo, a trainer at Cobra.
The Cobra team want to create an army of water–saving ambassadors who will in turn upskill the community on responsible use of this precious resource.  Youth were taught how to repair leaking taps, the ins-and-outs of a toilet cistern, steps on registering a business and how to develop a business plan.
Youth received hygiene packs, consisted of hand sanitisers and masks after a motivational talk by the Cobra trainers.
Cobra's holistic approach equips young people to solve plumbing problems and turn those skills into a business.
At GBTSA we continually strive to build a strong foundation that establishes behaviours and skills that can serve our youth after they leave our care.
Naturally, the youth were excited and thankful for the opportunity to learn. We plan to have more practical skills development programmes like this one where our youth will learn to think and discover for themselves.