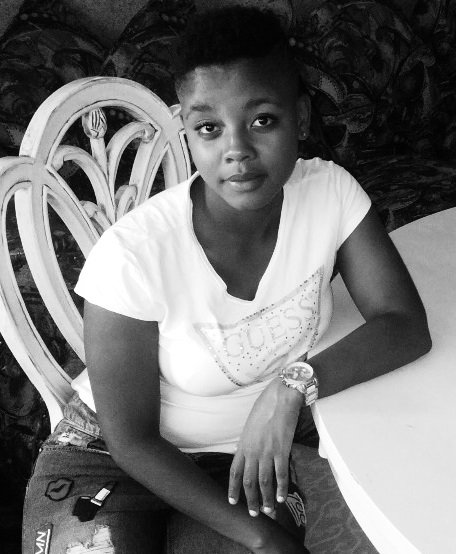 Catching up with our Alumni always brings us great joy and by sharing their story we hope to reach and inspire many other youths that are struggling with life's challenges. In this issue we catch up with Belinda Phahlane, a 22-year-old confident and, outspoken lover of life and all things good.
Like many other teens Belinda faced many challenges early on in life. Seeing her mom turn to alcohol frustrated her and with a lack of support from her father, things became worse. She used to be a rebellious kid, full of anger and never listened to anyone, it was at this point, in 2014 that her grandmother had her admitted to Girls & Boys Town South Africa via the Children's Court.
GBTSA assisted her in so many ways. In addition to being safe, having adequate nutrition and attending school regularly, she developed valuable life-skills which she continues to use – including how to ask for help, accepting 'no' for an answer, accepting consequences and criticism.
She made a lot of friends and got along with many of her peers because she was the first girl to become a leader at GBTSA. She was liked by many because she was fair and listened to her peers needs.
She returned home in 2016. She was so excited to start the next part of her life because to her, she was a changed person. She learned to respect her elders and herself and she was able to live the life she was destined for.
She went on to complete her secondary education and a diploma in Business Administration specialising in economics at Richfield Graduate Institution of Technology. She worked at Telkom as a Sales Consultant and she is currently working at Old Mutual as a Financial Advisor.
Her dream is to own her own business where she can comfortably provide for her family and others in need.
She would like to tell the youth who need external care: "I know it is not easy to leave your family and friends and go to a completely strange place but remember that you are doing it for you and your future. Always put yourself first, go and better your life."
To those who are leaving a care centre soon, she advises them to remember what they have been taught. The skills that the youth acquire at Girls and Boys Town South Africa are actually spears to sharpen their futures.
"If you are used to that nice life that GBTSA provides, then work hard to start your own. Believe in yourself and most importantly pray to God for strength to be able to change. It's a beautiful journey – don't be afraid to embrace it," encourages Belinda.