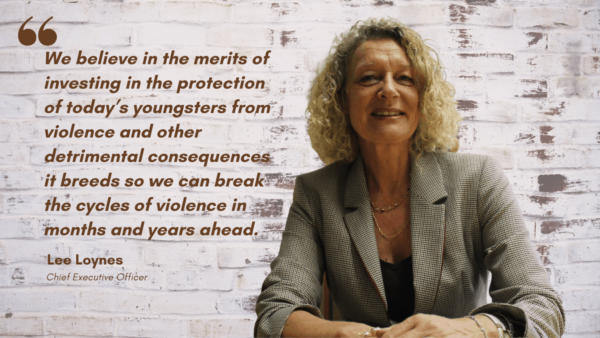 Dear Colleagues, Friends, Supporters and Partners,
I'm finding it hard to square the corners of this year 2020 and feel tempted to count the days till it's succeeded by a new year. All the while, I'm deeply grateful for the Girls and Boys Town collective who worked as one to develop and implement workplace and residential strategies to mitigate corona virus infections and minimise disruptions for our youth and families.
Under the strained economic conditions which impacted on many of our donors and funders – as well as all of us working in youth and social care more broadly, at GBTSA, we had to identify areas where we can save and enhance efficiencies. I'm certain that the learnings that came as a result of the "new normal" will serve us in good stead as we continue to pursue our mission – to help and heel vulnerable youth.
This month – as always – GBTSA stands in solidarity with the 16 Days of Activism for No Violence Against Women and Children. The complex factors that lead to violence come together when it comes to abusing women and children. Although our primary focus and beneficiaries whose lives we mean to improve are children and youth, we recognise that many strategies to protect children correlate with strategies to prevent violence against women. We are committed to multi-sectoral collaboration across these and other sectors so that together, we can change negative narratives and transform attitudes, norms and values that underpin violent behaviour; make environments and communities safer for women and children; provide help and services; and address poverty and other socio-economic conditions that perpetuate vulnerability of women and children. As the substantial body of research indicates, exposure to violence during formative childhood years leads to becoming a victim or a perpetrator of violence in adulthood – and evidence suggests that sometimes the victim and the perpetrator are the same person.
Therefore, we believe in the merits of investing in the protection of today's youngsters from violence and other detrimental consequences it breeds so we can break the cycles of violence in months and years ahead.
With all my heart, I wish for the safety of our youth, their families and our staff. This year, our everyday routines have been forcefully reshaped by the COVID-19 pandemic. But the compassionate nature of our relationships with children in our care, our colleagues and all of you who are part of our world stays the same – and I invite you to please join me celebrating that which is of true value.
On that note, I wish you well-deserved rest and time to reset in the company of those closest to you and pray that 2021 brings new opportunities to support each other and healing, safety and joy.
Best regards,