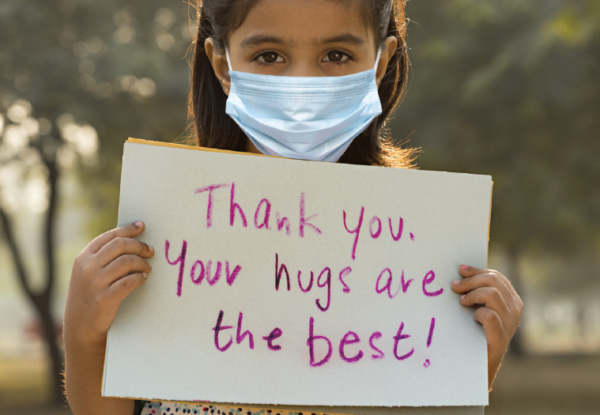 For over 18 months the Covid -19 outbreak has brought myriad changes to our worlds as individuals, families, organisations, societies and nations. The safekeeping of our youth, their families and our staff has preoccupied our planning and operations and we would like to thank our entire national staff team for their flexibility, responsiveness and generosity of time and effort as we adjusted our practices daily to respond to this changing landscape.
As all of our national residential therapeutic campuses were identified to be 'Essential Services', we have had our full teams working 24/7 with all of our youth on their respective campuses during lockdown. Many of our support services staff have been working remotely at times, but have remained on full-time stand-by. Ongoing precautions and education regarding the responsibility that we all have to ourselves and others regarding COVID-19 and the lockdown were intensified on all campuses with youth as part of their daily programme on campus. The GBTSA National Hotline Service has remained functional to the public, managed, and operated remotely.
Fundraising over the past few months and during the lockdowns has been excessively challenging, with all the added operational necessities – health, safety, overtime carers, locums, PPEs and medicinal supplements. However, our first and immediate concern is the safety, protection and ongoing healing of our young people and the staff who commit their lives to this healing process.
 More important than just complying with government legislation has been ensuring that Girls & Boys Town has an appropriate, holistic youth- and staff-centred response framework that enables us to protect their health and prevent and manage COVID-19 infections within our ten sites. The resilience built over more than 63 years of the existence of our organisation has helped immensely.
Some of the campuses recently faced many safety and food security challenges as a result of the riots and looting in those regions.  Our staff teams and children were exposed to these very worrying, unsettling and often frightening events.
Then, just as those challenges had been managed, one of our girl's family homes caught fire.  The girls and staff were all able to escape safely with no one harmed, following all the health and safety fire drill precautionary measures.  The fire was contained but burnt the open plan lounge and dining areas – and some parts of the kitchen area, and there was some 'smoke staining' throughout house.  When the forensic investigators provided their findings the exact cause of the fire was due to an electric fault.
Already overburdened by the weight of life circumstances such as physical and emotional abuse, which led to them being placed in our care, the girls have now had to contend with the trauma of a fire at their home, in the midst of the pandemic and riots. An emergency temporary accommodation has been arranged for the girls until the repairs are completed.
To ensure that safety for our youth comes first, these measures need to be implemented when rebuilding the home:
Each bedroom needs to be separated by 60 minute firewalls that extend to the underside of roof.
Provide separation between lounge and escape passage from bedrooms
Provide 60 minute fire doors in all bedrooms
Provide an escape door fitted with an approved locking device in caregivers room
Provide a fire alarm and detection system that complies with SANS 10139
Provide emergency lighting that comes on automatically during a power outage
Fit approved locking devices an all escape doors
While repairs have not started, we would always welcome financial assistance to support this important endeavour.
We would like to thank everyone that has supported us and continue to support us during these challenging times. Fundraising, looking after the campuses and most importantly our youth is an on going activity but with the help of our well wishers we are able to carry on.